Volunteers & Community Service
PLEASE NOTE: Due to COVID-19. we are not currently able to host volunteers, visitors or community service volunteers in The Baby Home.

Volunteers are a BIG part of the success of the Baby Home! We love having people from the community pop in for a visit with the carers and babies to spend time loving them and bringing joy into their lives! Our volunteers really lend such warmth and generosity. We are equally happy to have school learners spend their community service hours at the Baby Home and use the time to share their own brand of love with us.

If you would like to volunteer as a community member, or if you would like to serve your community service with us, here are the ground rules, so pay attention!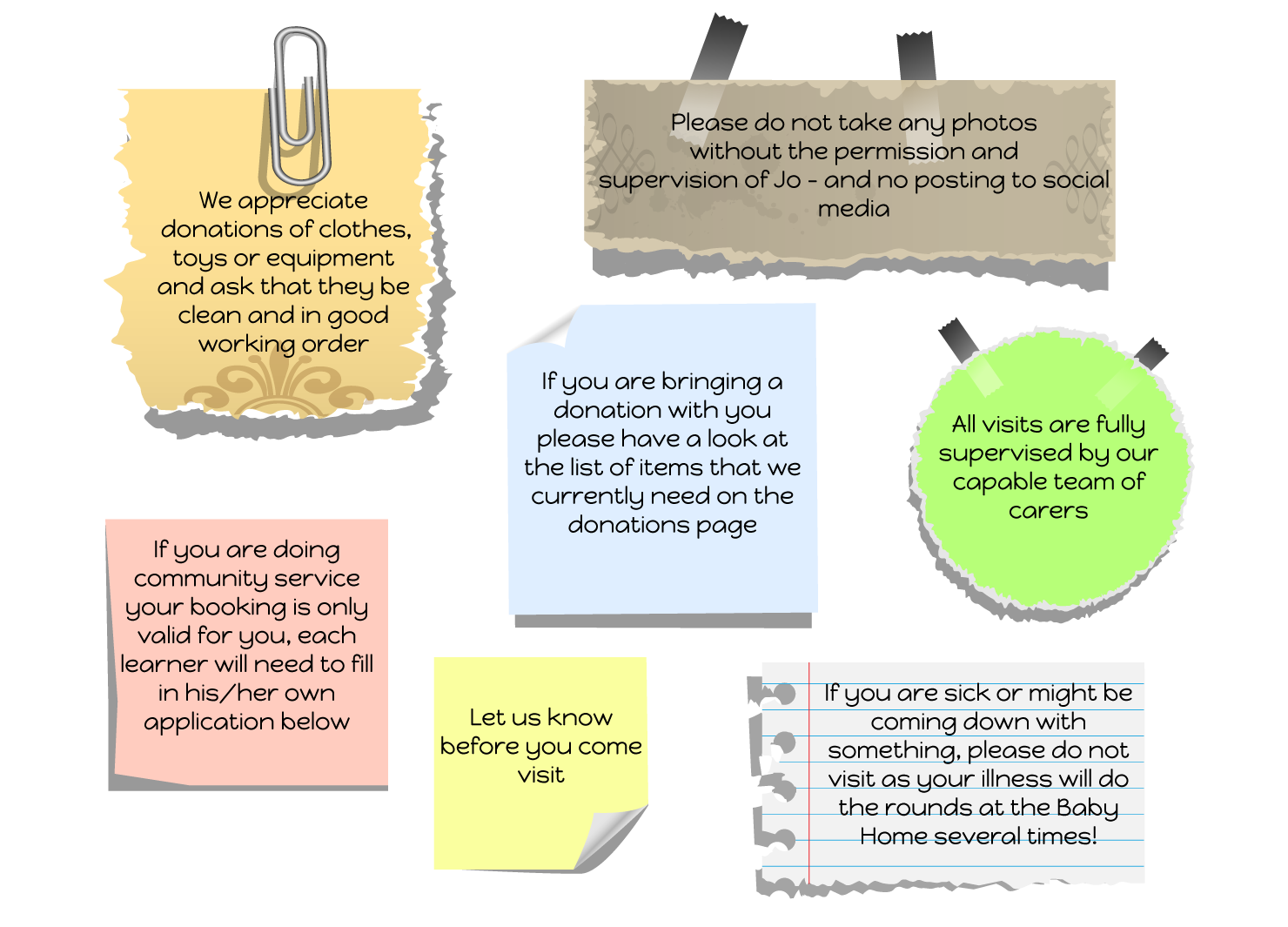 All Volunteers and learners doing Community Service are required to complete the below application form. Adult volunteers (18+) also need to complete a Sexual Offenders Affidavit (download here), and learners below 18 an Indemnity Form (download here). These can be completed and attached along with the application form below.